You've probably seen this scene in various movies over the years, one of Malta's most iconic views, The Valletta City Skyline. Best seen from tas-Sliema, Malta's capital offers a unique image of architectural and elaborate baroque buildings. A bus ride to Sliema is only around 15 to 30 minutes from Valletta, which is definitely worth the ride when you get to see this view from The Point or the Sliema promenade.
Grand Harbour from Upper Barrakka Gardens
On your way back from Sliema, make sure to stop at Valletta and head over to the Upper Barrakka Gardens, where you can see another iconic Maltese view, The Three Cities. Birgu, Bormla and Isla are known as the Three Cities and together with Valletta form the grandiose Grand Harbour. Every day at noon a symbolic shot is fired from the cannons facing the three cities so you should definitely try and visit the Gardens during your stay.

Had-Dingli is one of Malta's highest points with its plateau lying approximately 250 meters above sea level, giving its stretch of coastline a bird's eye view of the Mediterranean Sea. You can see Malta's tiny inhabited Islet Filfla which is a nature reserve in the middle of the sea and with good visibility you can just make out Tunisia's silhouette in the far distance.
St Agatha's Tower (the Red Tower), Mellieha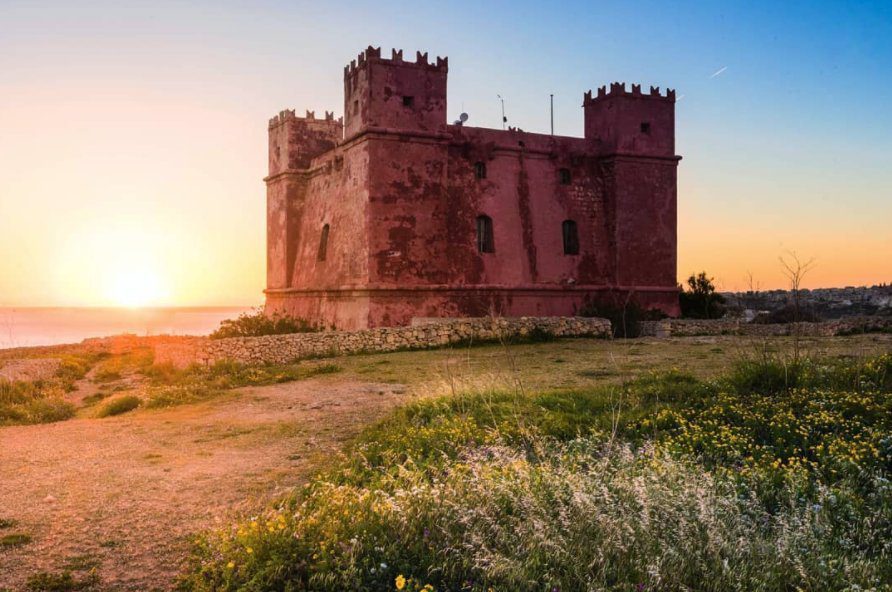 This bastioned watch tower was built between 1647 and 1649 and forms part of the Lascaris towers which are a number of costal watch towers built in Malta by the Order of Saint John whom ruled Malta from 1530 to 1798. Giving its aerial positioning, a visit to the Red Tower will definitely give you aweing views of Malta from above.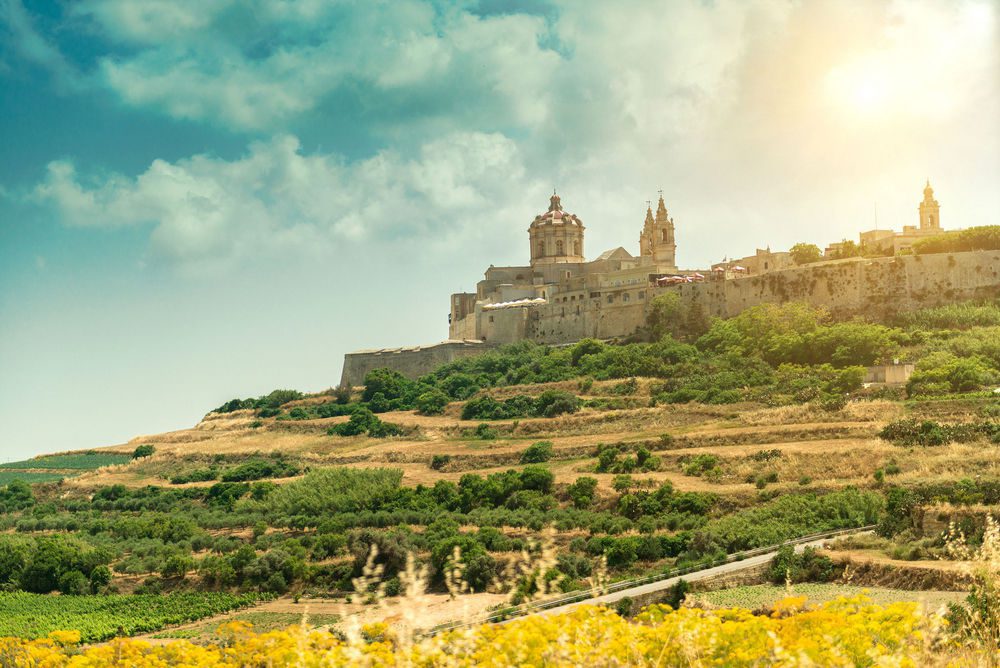 The fortified medieval old capital of Malta stands its way overlooking 80% of the Maltese Island. Views from this city will keep you entertained all day and night where you will literally start to understand what a birds-eye view really looks like! You can even lunch or dine with this as your view as Palazzo de Piro and the de Mondion Restaurant are literally in the skyline seen in this photo.