The feast of St Joseph "San Ġużepp" in Rabat is a very old and traditional local feast which is celebrated annually on the 19th of March which is also a public holiday in the Maltese islands. The procession goes around the quaint village streets of Rabat, carrying the statue of the patron saint accompanied by the village local brass band. It guarantees a typical Maltese traditional festa with lots of music, cheers, fireworks and traditional street food.
The feast, one of the first of the year, is for many closely linked to the taste of żeppoli or sfineġ, traditional sweet or savoury, deep-fried dough balls filled with ricotta cheese or anchovies. If that is not inviting enough, a few minutes' walks away you can discover the hidden treasures of the fortified city of Mdina with ample dining options.
Imagine yourself immersed in the narrow streets of Rabat following the band march by the L'Isle Adam Band Club procession, confetti, house doors open with locals welcoming, Maltese and tourist alike to step in for a drink and enjoy local nibbles, all in a neighborly atmosphere.
The feast is centered around the Franciscan church of 'Santa Marija ta' Ġesu', adorned with works of art and decked in rich red damask. You will also see visitors admire the restoration work that has taken place over the last two years, including the paintings. The fresh plastering and painting had taken place and all the gilded works had been refurbished with 23.5 carat gold leaf.
One cannot but not miss out on the glorious fireworks in Malta. These displays are a Maltese people's passion that goes on before, during, and following the processions. You don't have to be in Rabat, either; there will be various fireworks displays in different parts of Malta, along with colourful flares set off in the sky.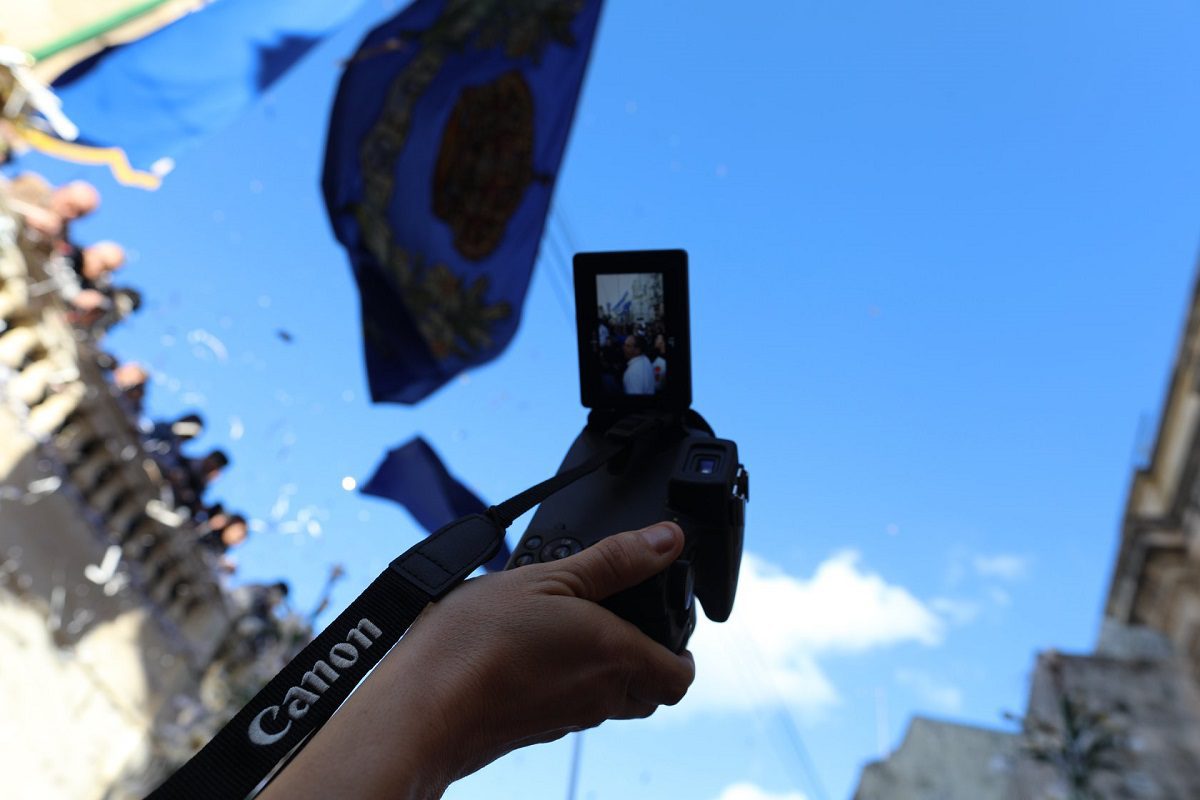 Should you like an aperitive or a bite to eat before the feast, we welcome you at Palazzo de Piro Cafe & Bistro or Trattoria AD1530 at The Xara Palace Relais & Chateaux which are only 10 minutes away. For more information please contact us on +356 21450560.