Whether you're an Instagram influencer or an amateur photographer, Malta has got you covered when it comes to generating content for your Insta Feed. Here are some of the Top Spots in Malta we suggest…
1 | The Mdina Gate
Built in the 1700s in the Baroque Style by Charles François de Mondion, the gate serves as the main entrance to Malta's most magnificent fortified medieval city, Mdina. Overlooking the newly reformed ditch garden, you will surely enjoy a walk on the turf whilst stopping every now and then to capture the perfect angle of the fortified gate. If you're a GoT fan and wondering where you've seen this scene before, YES, this gate was used in Game of Throne's as King's Landing in season 1, episode 3.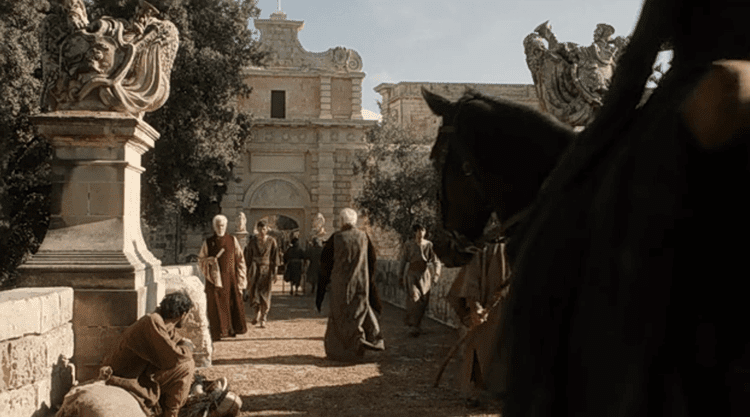 2 | Blue Mdina Door
You can double your content just by walking a few meters from the Mdina Gate and into the winding alleys this city has to offer, where you will come across a blue door with a bright purple bougainvillea tree, nested on the limestone walls of a house's facade. Gaining its popularity through photos and Insta stories, this door even has its own location marked on Google Maps.
3 | Blue Grotto
Whether you're taking the boat tour through the caves, scuba diving in the crystal blue water, or only driving by, you just have to check out this phenomenal natural creation situated between Zurrieq and Qrendi.
4 | Blue Lagoon
If the Blue Mdina Door and The Blue Grotto weren't blue enough, then grab a boat and head over to Comino's Blue Lagoon. With its postcard-perfect clear blue sea and lush white sand, the Blue Lagoon is undoubtedly one of Malta's most treasured summer hotspots (if not the most). Whilst you're there, make sure to indulge in the recently-made-famous pineapple drink where we promise that any angle is a perfect angle when capturing this picturesque scene.
5 | Popeye Village
From its Film Set days of the musical production 'Popeye' to one of the Island's most iconic and unique tourist attraction, a picture of this sea side village will definitely get those double taps rolling…
6 |Triton Fountain
Just before Valletta became the Capital City of Culture in 2018, the bronze statue was sent to Florence for restauration, and 4 Million Euros later, the three Tritons now guard the entrance to Malta's historical capital. The extensive square surrounding the fountain was also given a modern revamp, so if you're looking for depth of field, you surely know where to head to.
7 | Kalanka Bay, Delimara
Home of the late Jack Russell 'Titti', the world famous cliff diving dog, Kalanka Bay in Delimara is a must-visit for those daring to explore the island in a bold way.  Sit on the edge and get a first-hand view of the infinite Mediterranean Sea ahead, and if you're into cliff diving, then this is the place to be!
8 |  Tal-Mixta Cave
If you're wandering your way around our sister island Gozo, visit the 'Tal-Mixta Cave' in Nadur where a perfectly placed cave overlooks the picturesque elements the Maltese Islands have to offer, SEA, SAND and SUN.
9 |  Wied il-Ghasri
Walk (or bike) your way to Wied il-Ghasri, where a valley winds its way from Ta' Dbieġi Hill, all the way through l-Ghasri and Zebbug in Gozo. Make sure to keep your camera rolling as this quaint spot is full of photogenic features.
10 |  Palazzo De Piro
If you're looking for eventful nights with panoramic views, then look no further than Palazzo De Piro. Located in the winding alleys of Mdina, and overlooking the Maltese Island, this 16th Century Palazzo offers profound historical features which will definitely fill your Insta feed with authenticity. Palazzo De Piro offers themed nights throughout the summer period, such as Gin and Jazz Nights every Wednesday, and Acoustic Nights on Tuesdays. Special events also occur every now and then like Muy Caliente Spanish Night, so make sure to visit www.palazzodepiro.com and check out what's on at the moment!