The Xara Palace Relais & Châteaux
A 5-star boutique holiday in the Mediterranean unlike any other you've ever experienced.
Book Now
Hidden away in the walled city of Mdina, amongst rich history, the finest palazzos, century old homes, and the St. Paul's Cathedral,
one finds the precious 17th century, The Xara Palace Relais & Châteaux.
When visiting The Xara Palace Relais & Châteaux, whether for a honeymoon, a cultural trip or a short getaway, one is sure to experience a memorable stay in the Silent historical city.
Check Availability
Rooms & Suites
Our seventeen individually designed, luxurious rooms and suites have a light and intimate ambiance and comfortable and traditional.
Special Offers & Packages
At The Xara Palace 5 Star Boutique Hotel we've prepared a variety of offers and packages aimed at ensuring you enjoy the holiday you dream of.
Dining
Our quartet of boutique restaurants offer a diverse range of gastronomic experiences in the unique location of Mdina.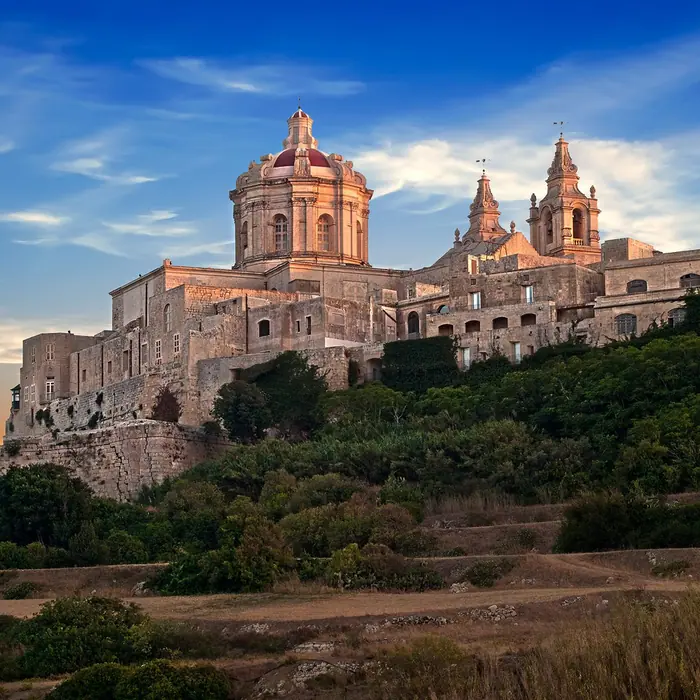 Malta and Mdina
Malta is an archipelago in the central Mediterranean between Sicily and the North African coast. It's a nation known for historic sites related to a succession of rulers including the Romans, Moors, Knights of Saint John, French and the British. It has numerous fortified cities, megalithic temples, charming fishing villages and idyllic beaches.
The Xara Palace Boutique Hotel is a converted 17th century palazzo and is the only hotel located within the walls of the Silent City of Mdina enjoying unparalleled views of the beautiful Maltese countryside.
Find out more
Host an event with Xara Catering
Immersed in the unique charm afforded by centuries-old palatial settings in Malta's former capital city, Mdina, wedding receptions at The Xara Palace 5 Star Boutique Hotel are equally intimate ,romantic and lavish. All set up in the most charming and luxurious setting.
Find Out More
Get in touch
Send us your enquiry and we we will respond as soon as possible.