The Zammit Tabona Family, together with the management of The Xara Collection; hold the culture of sustainability close to heart. This core value is reflected in all practices adopted throughout the vast portfolio of the Xara Collection. This is also reflected in the buying behaviour of all demographics, which is showing a shift in favour of environmentally conscious businesses and brands; in particular those with a tangible commitment to safeguarding future generations.
Through Xara Gardens, the owning family and management, with the guidance and expertise of young expert farmer Cane Vella and Sustainable Resource Innovator Michael Bourne, are actively and perceptibly looking for a more sustainable way of doing business. The Xara Collection is essentially a pioneer in investing in innovative practices in sustainable growth. At the Xara Gardens, 50% of the vegetables used in the various restaurants and The Xara Palace Relais & Chateaux forming part of The Xara Collection portfolio are home-grown.
Waste food recycling, upscaling of waste material including wood and carton boxes amongst others, storage of rain water and water retention techniques in the fields to reduce water required for irrigation, no pesticides (through companion planting) are all great additional sustainable concepts that add more value to the work done at the Xara Gardens.
Through Xara Gardens, a space found a stone's throw away from the Xara Lodge; farming experts and chefs work together to establish which seasonal crops to grow that will ultimately find themselves on the menus of the various restaurants; guaranteeing not only the freshest of ingredients but also a solid reduction in fuel miles that would result from deliveries on trucks from third party suppliers. The end result being a true farm to fork experience for our clients.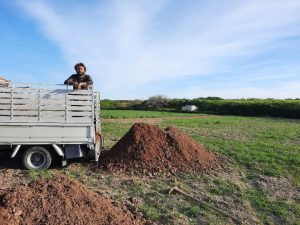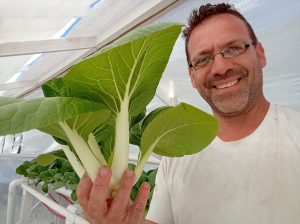 The practices and techniques adopted in the Xara Gardens are not a well-kept secret. On the contrary, the management is happy to showcase the learning curve to any business stakeholders or colleagues in the industry willing to learn more and optimistically implement some of these practices within their business operation too. At Xara Gardens, education is not limited to businesses alone, as management is constantly educating internal staff on the importance of sustainable business.
At the recent Mediterranean Tourism Forum Gala Dinner held at the Mediterranean Conference Centre; The Xara Collection's sustainability effort was acknowledged with the Innovation Sustainability Award. A reward we hold with great pride as it gives us further drive to keep focused on our sustainable growth.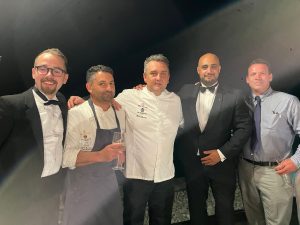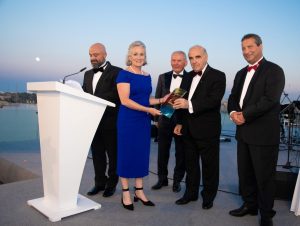 Commenting about this, Justin Zammit Tabona; Director of The Xara Collection "We are all very proud of our continuous efforts to push our gastronomic boundaries through our unique sustainable project at Xara Gardens by making a better world through Cuisine and hospitality and continually pushing to put Malta on the International gastronomic map."